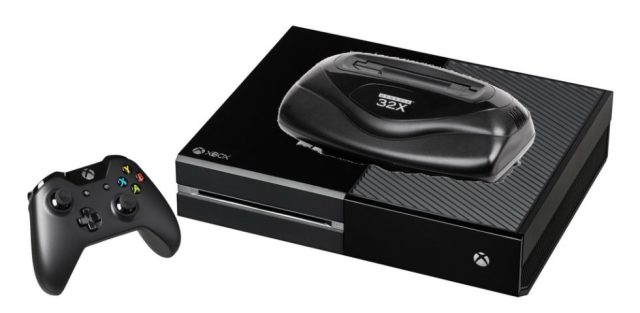 A pair of reports from anonymous Microsoft sources suggest the company is preparing to launch at least one downsized version of the Xbox One later this year and a more powerful, potentially VR-capable version of the console next year.
Kotaku cites "three people familiar" with the matter describing the new, more powerful Xbox One model. Code-named Scorpio, this version is set for 2017 release according to the report. Kotaku writes that the console will be able to support the Oculus Rift, and it could have a GPU technically capable of supporting 4K resolutions. This year, meanwhile, the anonymous sources suggest Microsoft will release a cheaper, smaller Xbox One, perhaps with an upgraded 2TB hard drive.
Elsewhere, Brad Sams at the Microsoft-focused Thurott Report posted a podcast with similar but slightly different information on Microsoft's Xbox hardware plans. Sams' sources suggest that Microsoft will announce two "miniature" Xbox systems for release this year. The smaller one (priced around $100) will reportedly be a streaming-focused stick comparable to devices like the Chromecast and Amazon Fire. The larger one, coming in "a little bit smaller than a large lunchbox," might be able to play "lightweight" Windows Store games thanks to Microsoft's recent integration with Universal Windows apps, Sams suggested.
Read 5 remaining paragraphs | Comments