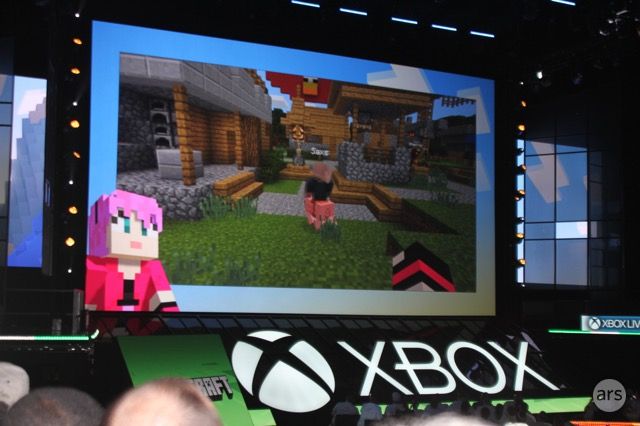 Minecraft—whether it's for iOS, Android, Gear VR, or the version in the Windows 10 store—got a big upgrade today: Realms. Worlds built in the game can now be shared cross-platform, allowing users of the different versions to explore each other's creations.
Later in the year, these versions of the game will gain support for extensions, such as new skins that replace the zombies with fireball-shooting aliens, and mods. These capabilities will also come to the console version in 2017.
Microsoft's E3 event is still in progress. We will continue to update this post as more information becomes available.
Read on Ars Technica | Comments